The event where entrepreneurs meet head-to-head
with investors for exceptional outcomes.
This is Birmingham's real-life answer to popular TV shows like Dragon's Den and Shark Tank. The sessions present a number of exciting, pre-qualified companies seeking investment, pitching their ventures in front of a panel of leading figures in business. They will offer their business nous on the pitches and engage in a Q&A session.
The BullRing Club boasts a fantastic show-like atmosphere, proving to be entertaining as well and educational, offering the opportunity to network and, possibly, make the deal of a lifetime!
Who's Pitched in the BullRing Club?
An interactive Netflix built around Influencers for Gen Z Fans! We are Wotch; a new, improved and fairer video-sharing platform that puts Creators first and give them a chance to be themselves and post the content that they want without the fear of getting demonetised. Wotch is transforming the Creator, Content, and Fan experience for Gen Z. 
NILA is a #FoodTech Startup fixing £800 billion worth food waste, efficiency and productivity problems in the restaurant industry. NILA are developing highly intelligent #AI driven cutting-edge solutions that will deliver a 2 fold increase in restaurant's operational efficiency as well as reduce up to 60% food waste in its value chain.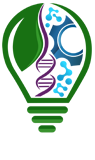 At Sibo we are in the business of saving the world. What we are eating is killing us and killing our planet. This is why at Sibo our purpose is to find new and efficient biomaterials to create healthy and sustainable solutions for the world. Our solutions go from food ingredients, alternative and sustainable proteins and snacks, to sustainable packaging materials and even more solutions to come
Boulevard are a growing online omnichannel retailer. Since forming in 2016, the companies first
brand, Fancy Dress Worldwide, have expanded to serve over 700,000 customers in more
than 80 countries worldwide and continues to grow. Plans are in place to utilise this
operational excellence to grow more brands in the future.
Niyo Enterprise is a multifaceted organisation on a mission to economically empower
women, especially under-served women through hair and beauty. They are doing this by
using innovative digital technology to make the lives of women easier and richer.
Bulkify is a new fun online grocery shop that allows you to group together with friends and neighbors to buy delicious, sustainable and healthy food from independent producers at bulk prices. We want to decentralize food retail in the same way Airbnb disrupted hotels.
Sportable are a UK based company that develops and markets technology for various
sports. The tech automatically captures unique playing data, and presents this data
using sophisticated visualization techniques. This enables new monetization
opportunities within broadcasting and gaming, while offering new perspectives for
officiating, performance and player welfare.
Gaynor has been working with and advising start-ups for over 30 years. She knows all too well the many highs & lows of the start-up journey. One of Gaynor's strengths is being able to recognise a great idea, then bring it to life, which is why she has been able to facilitate so many investors and entrepreneurs in making their dreams a reality and why she created the myNexus platform for entrepreneurs to meet potential investors.
Charlotte began her career in the gaming industry at a PLC retail company as receptionist and rose to Managing Director. Her career highlight was the commercial lead on flotation on LSE with market capitalisation of £340m. Charlotte is currently running her own company and supporting other businesses.
Chris is the former President of Sony Computer Entertainment Europe, AKA, 'The Father of the Playstation'. He is a BAFTA winner due to his contribution to the interactive industry. He now makes investment in the music and entertainment industry and offers his expertise to up and coming businesses.
Steven Smith is one of the country's most recognisable business men with huge success with Poundland and other companies. Now Steven is looking for the next big idea from you!
Spencer Crossley is a senior board level/C suite executive with experience across the entertainment, technology & media sectors. Spencer has been a founding member of Warner Bros Interactive Entertainment UK and is currently the CEO of Draw & Code
Peter is the co-Founder of leading women's fashion brand, Roman Originals. Romans sell 3.5 million garments a year and were the company behind #thedress social media sensation.
Alan is Co-Founder and CEO of Grenade, the market leading sports nutrition brand, with just £27 during the recession 2010 - now Grenade is worth £72m, distributed through numerous retail giants and is the leading brand in performance nutrition.
Alan has spent the last 10 years recruiting, investing in, and building teams for the 1000+ startups that have graduated SOSV's global accelerators in China, USA and Europe. Prior to that Alan spent several years as Marketing Manager at ASDA, founded 4 of his own startups in the UK before moving to Ireland.
Paul Heaven has more than 20 years general management experience and is by profession a qualified chartered accountant. Over the years Paul has become an expert in corporate finance, venture capital, private equity and asset lending and has extensive experience of acquisitions, disposals, flotation and fund raising.
Kevin is the go-to-guy when it comes to early stage businesses seeking finance. He has a wealth of knowledge and experience which has led to him establishing the world's first peer-to-peer finance platform specialising in secured business loans "ThinCats". ThinCats now manages £800m of loan capital targeted at SMEs.